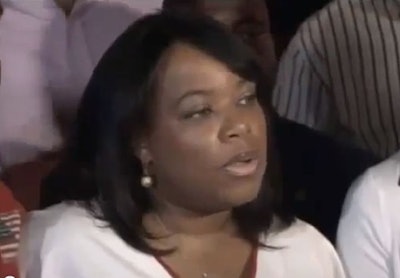 A former NYPD officer and the sister of the Connecticut mother killed during a vehicle pursuit in Washington. D.C., spoke out against the use of deadly force on Miriam Carey.
U.S. Capitol Police officers and Secret Service agents pursued the dental hygienist from the White House to Capitol Hill on Thursday. Carey, 34, was shot and killed as she ran from her black Infiniti after attempting to ram a gate. Her 19-month-old daughter was riding in the car with her.
On Friday, grieving sister Valerie Carey, a retired NYPD transit police sergeant, said officers shouldn't have used deadly force. "They could have rammed the car or disabled the car," she told reporters. Amy Carey, a registered nurse, agreed with her sister.
Miriam Carey suffered from postpartum depression and psychosis and had been prescribed medication for depression, the sisters said, reports the New York Daily News.