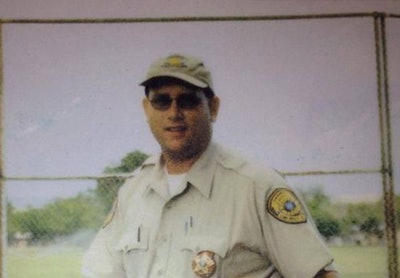 A West Texas sheriff's deputy was shot and killed in a shootout with a suspect in a McCarney convenience store late Wednesday.
Upton County Sheriff's Deputy Billy "Bubba" Kennedy, 38, responded to Stripes Convenience Store about 50 miles south of Odessa at 11:15 p.m. and encountered a male suspect, who opened fire. The suspect was wounded in the shooting and taken into custody, according to the agency.
Kennedy leaves behind a wife and two sons, reports the Odessa American. Kennedy is the second Upton County Sheriff's deputy killed in just over a year. In June of 2012, Deputy Mike Smith was killed in a head-on collision with an oilfield truck.