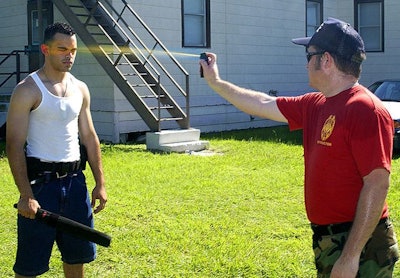 A former NYPD officer claims in a lawsuit that a malfunctioning mace canister allowed a perp to fracture her wrist, ending her law enforcement career, reports the New York Daily News.
Former Officer Brenderline Blake, 40, claims she attempted to arrest a suspect in the Macy Avenue subway station in Williamsburg three years ago, when her pepper-spray failed.
Blake left the NYPD with three-quarters disability pay and is asking for unspecified damages.