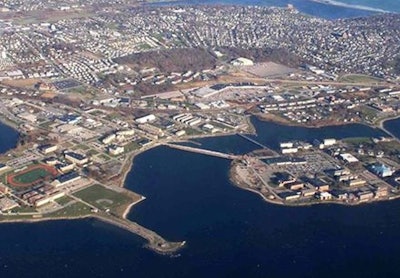 The U.S. Navy has identified a police detective who was struck and killed at a Rhode Island base on Thursday.
Frank Lema, 70, died after a government truck struck and killed him at 1:30 p.m. at Naval Station Newport He succumbed to his injuries at 10:15 p.m. at Rhode Island Hospital, reports the Providence Journal.
Lema had served the base as a civilian police officer for 21 years, after retiring as a captain with the Middletown Police Department. He is survived by his five children, reports ODMP.