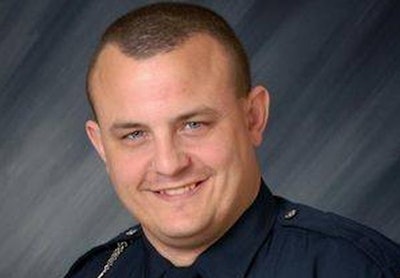 A decorated Indianapolis Metro Police officer was shot and killed early Friday after kicking in the door at a domestic call when he heard a woman screaming for help.
Officer Rod Bradway, 41, had responded to Eagle Pointe Apartments on the city's northwest side at about 2 a.m. with another officer. When he heard a woman's screams, Officer Bradway kicked in an apartment door.
A man later identified as 24-year-old Steven Byrdo was hiding behind a door and ambushed the officer. The second officer exchanged multiple rounds with Byrdo, shooting and killing him.
Byrdo was released from prison in June after a conviction for dealing cocaine. He has previous arrests for public intoxication, disorderly conduct, dealing and possession of marijuana, and carrying a handgun without a license, reports the Indianapolis Star.
The woman's 10-month old child was in the home at the time and was unharmed. Officer Bradway leaves behind a wife and two children.