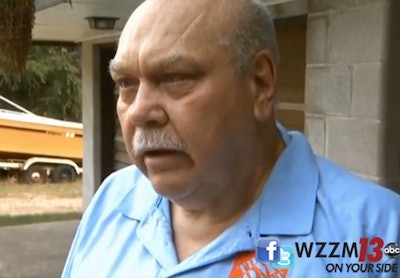 Authorities have charged the 20-year-old son of a former officer and his pregnant wife with the fatal shooting of a Michigan trooper on Monday.
Eric Knysz and his wife Sarah, 21, now face charges in the roadside shooting of Trooper Paul Butterfield. Knysz' father, Jack, a former Calumet City (Ill.) Police officer, told WOOD a .357 Magnum revolver is missing from his home.
Jack Knysz, who has not spoken to his son since the shooting, said his family's "prayers go out to the trooper, his family, and all the other troopers." Knysz told WZZM the shooting was "the worst day of my life."
Following the shooting in rural Mason County at 6:20 p.m., Eric and Sarah Knysz were arrested at a nearby gas station with the help of location and vehicle information radioed by Trooper Butterfield. The couple exchanged gunfire with officers before being taken into custody, reports the Associated Press.