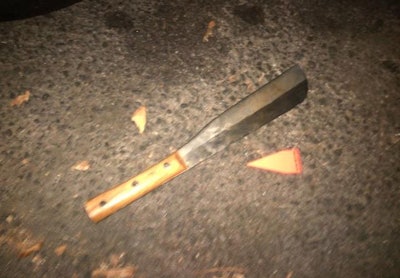 A New York Police Department officer shot a man who confronted him with two machetes Saturday evening in East Flatbush.
Two officers responded to a home on East 46th Street near Winthrop Street shortly after 8 p.m. to a 911 call about a knife-wielding man. They encountered Rene Loney, 49, who confronted the officers.
On officer fired two shots, hitting Loney in the right forearm and left hip. Loney was transported to Kings County Hospital where he is in stable condition. The officers were treated for ringing in the ears, according to the NYPD.