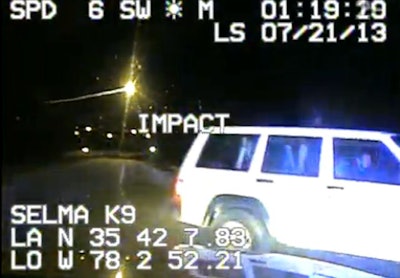 The Wilson County (N.C.) Sheriff's Office released 41 minutes of patrol car video from a deadly July pursuit that ended with the death of a suspect in a convenience store robbery.
Much of the action appears off camera in the footage of the July pursuit that began with Garrett Nelson Brooks, 28, fled from two deputies. At around the 35-minute mark, Brooks' white SUV spins out on N.C. 42 near Interstate 95 in Wilson.
Deputies John Harris of the Wilson County Sheriff's Office and Robert Raetz of the Johnston County Sheriff's Office exchanged gunfire with Brooks, who died at the scene, reports WRAL.