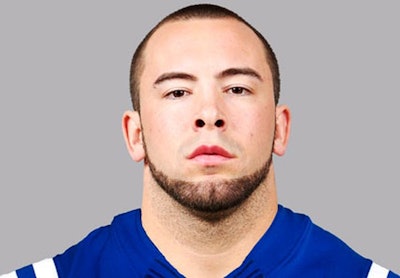 An intoxicated NFL player threatened to assault an Indianapolis Metro Police officer during a bar confrontation, and said he couldn't be arrested because "I'm a Colts player."
The NFL team cut safety John Boyett Tuesday following the Monday incident outside a downtown nightclub, reports the Indianapolis Star.
Boyett, 23, was arrested early Monday on preliminary charges of disorderly public intoxication and resisting law enforcement. Prior to his arrest, Boyett reportedly told the officers, "You can't arrest me; I'm a Colts player."
Boyett also threatened on officer, saying he was "going to come back and break your jaw."
The Colts had drafted the rookie safety in the sixth round of the 2013 draft out of the University of Oregon.