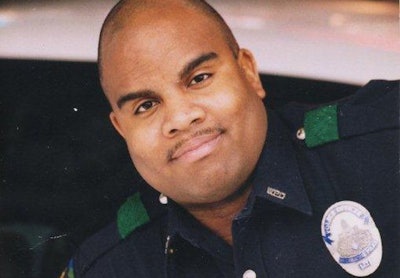 An Ellis County, Texas, jury returned a guilty verdict Thursday against a 24-year-old man who struck and killed a Waxahachie Police officer in July 2012 while driving at more than three times the legal limit.
Dylyn Reed Richards was convicted of intoxicated manslaughter for causing the death of Officer Josh Williams. On July 28, 2012, Officer Williams was turning into the parking lot of a Wataburger on U.S. Highway 77 when a Chevrolet Suburban struck his marked Ford Crown Vic.
Richards was traveling 69 mph in a 45 mph zone without headlights shortly after midnight. Williams died later at Baylor Medical Center. Richards was found to have a blood alcohol level of 0.281, reports the Waxahachie Daily Light.