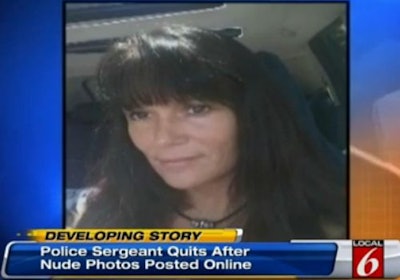 A veteran Daytona Beach (Fla.) Police sergeant has resigned after admitting to posting dozens of "extremely pornographic" nude photos of herself while on duty.
Sgt. Penny Dane, an 18-year veteran, emailed photos that included her wearing her uniform as part of an online multiple-player simulation game called "Red Light Center." The game is linked to a sex club and resembles Amsterdam's Red Light district.
Dane apparently disabled the GPS tracking device in her patrol vehicle so she could send the photos without being detected. Chief Mike Chitwood said he was flabbergasted after viewing nearly 300 photos and videos that Dane accessed using her city computers and internet.
"It's something in my 26 years of law enforcement that I've never seen," Chief Chitwood told WKMG.