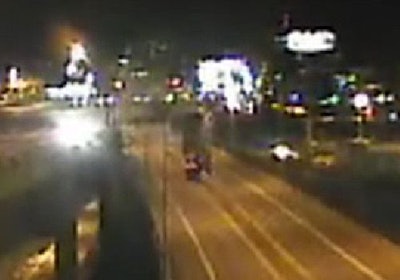 A drunk-driving suspect unleashed a racist tirade and threatened a Massachusetts State Police trooper with a voodoo curse after allegedly running a newspaper delivery truck off the road on Monday.
Vivencia Bellegarde, 25, is being held on $10,000 bail on charges of operating under the influence for running a Boston Globe truck off Interstate 93 and onto the Leverett Connector, reports the Boston Herald.
When Trooper William Kokocinski caught up with Bellegarde, he found three EBT cards and mocked him for "paying for food when she gets it for free," the trooper wrote in his report.
Bellegarde also unleashed a racial tirade on the trooper.
"She repeatedly called me a racist and told me she was from Haiti and she was gonna 'put voodoo on my white (expletive),'" Kokocinski wrote. "(She) told me to Google her name and find out who I was '(expletive) with.' She further explained that her name translated means 'give life take life' and she emphasized 'TAKE LIFE.' She then shouted that she was 'coming for all you white (expletives).'"