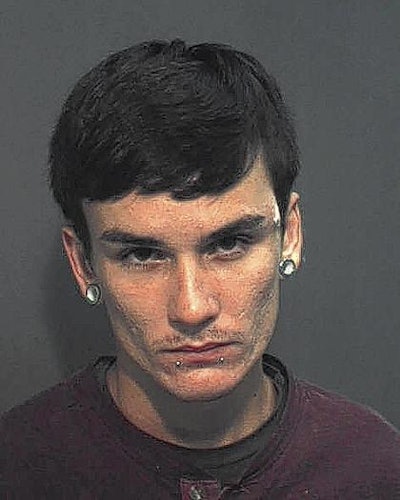 A 20-year-old Apopka, Fla., man was arrested Tuesday after police said he admitted shooting up an Apopka police car at a 7-Eleven.

An anonymous tip led officers to Tyler Endsley, who told investigators he was high on Xanax and marijuana when he shot the patrol car with a 10-gauge shotgun about 4 a.m. Sunday, department spokesman Officer Ed Chittenden told the Orlando Sentinel.

Police arrested Endsley on charges of attempted armed robbery, use of a firearm during a felony, displaying a firearm in public and criminal mischief. They say he planned to rob the store at 1117 E. Semoran Blvd.

Security video shows someone wearing a hoodie and carrying a shotgun pacing in front of the convenience store and looking inside shortly before an Apopka police officer arrived to get coffee.