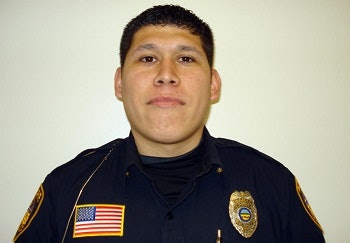 Three men were shot dead, including an off-duty Elmore, Ohio, police officer, and another man was wounded by gunfire in an early Sunday shooting in a crowded downtown Fremont bar.

Ramiro Sanchez, 28, a bartender at Last Call Bar in downtown Fremont; Elmore police Officer Jose Andy Chavez, 26, and Daniel Ramirez, 25, died after a man shot them just before 1:30 a.m. Police said the fourth victim, Ramiro Arreola, 25, was taken by helicopter to ProMedica Toledo Hospital, where he was treated and released, a hospital spokesman told the Toledo Blade.

Fremont police are searching for a suspect.

Two of the deceased victims, Mr. Ramirez and Officer Chavez, and the man who survived, Mr. Arreola, are related and were celebrating Officer Chavez's March 2 birthday, family members said.