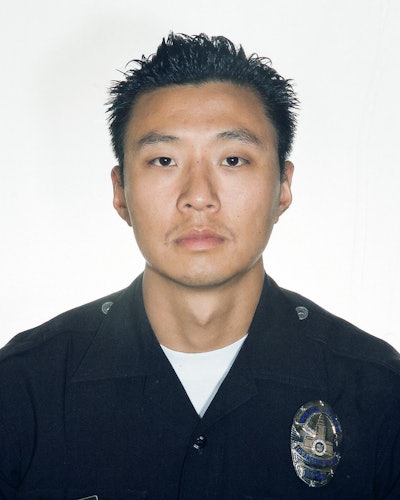 One LAPD officer was killed and a female probationary officer was critically injured in a traffic collision in Beverly Hills today while en route to a call, according to a press release from the Los Angeles Police Protective League (LAPPL).
"With sad hearts we mourn the loss of the brave and courageous police officer who died this morning in a traffic collision," LAPPL President Tyler Izen said. "The officer's death is a tragic loss that reminds us of the risks that law enforcement officers take every day to keep our community safe. His service and sacrifice will never be forgotten. On behalf of all LAPD officers, our hearts and condolences go out to his family and friends and the entire LAPD family who feels his loss so deeply.
"We also wish the female probationary officer who was injured a speedy recovery as she receives the appropriate medical treatment," Izen said. "We urge all Los Angeles residents to keep both families in their thoughts and prayers during this difficult period."
UPDATE:
Los Angeles Fire Department personnel responded to the scene and pronounced Officer Nicholas Lee of the LAPD Hollywood Division dead at scene and transported his partner to a local hospital, according to an LAPD press release. The driver of the large truck that collided with the officers' patrol car was also taken to a hospital in critical condition. Officer Lee's partner officer and the truck driver are expected to survive their injuries.
Officer Lee leaves behind a wife and two young daughters. He was a 16-year veteran of the Department.