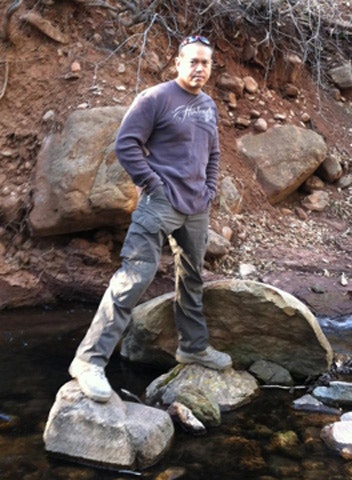 The man Phoenix police were chasing when a fatal shootout erupted Monday afternoon was a career criminal who was the primary suspect in an attempted murder late last month, Phoenix Police Chief Daniel V Garcia announced at a news conference Tuesday morning.

The Arizona Republic reports Garcia grew emotional as he spoke about the death of Phoenix Detective John Hobbs and the critical injuries another officer suffered. He said the 28-year-old suspect William Ray Thornton must have realized that detectives were following him when he got out of his car and engaged the two veteran officers.
Thornton was released from prison in January after serving a two-year sentence on drug charges and by late February he was identified as the suspect in an attempted murder in which a man was shot in the chest, Garcia said.