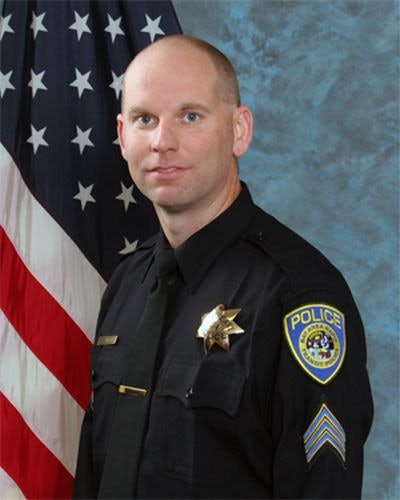 The police chief of the Bay Area Rapid Transit (BART) in Northern California told reporters Wednesday that the department officer who accidentally shot and killed a colleague while serving a search warrant is "extremely upset," reports the L.A. Times.
BART police Chief Kenton Rainey declined to identify the officer whose weapon discharged Tuesday during a probation search at an apartment complex in the eastern Alameda County bedroom community of Dublin, killing 42-year-old Detective Sgt. Tom Smith.
Rainey confirmed Tuesday that Smith was the first in the department's history to die in the line of duty.
Smith lived with his wife -- also a BART officer -- in San Ramon with their 6-year-old daughter.