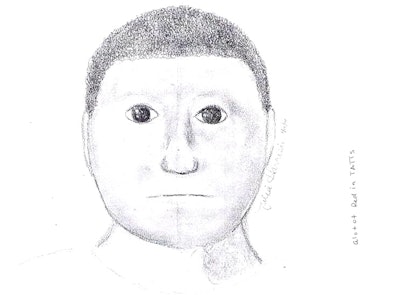 Texas sheriff's deputies may find it tough to find an armed robber after they released what appears to be a cartoon character sketch of the suspect, the New York Daily News reports.
Lamar County Sheriff's Department issued the bizarre drawing after two women were robbed at knifepoint 11 a.m. Thursday in Paris.
Deputies hope the image will help jog people's memory and lead to the man's capture. But critics online have suggested that the composite — which police admit "is not a true description … only a likeness" — may actually hinder rather than help.
The man, who fled on foot after robbing cash from his victims, is 6-feet tall and has short black hair, a round face and tattoos on his arms and neck, reports EParisExtra.
The Texas news site has closed comments for the article.