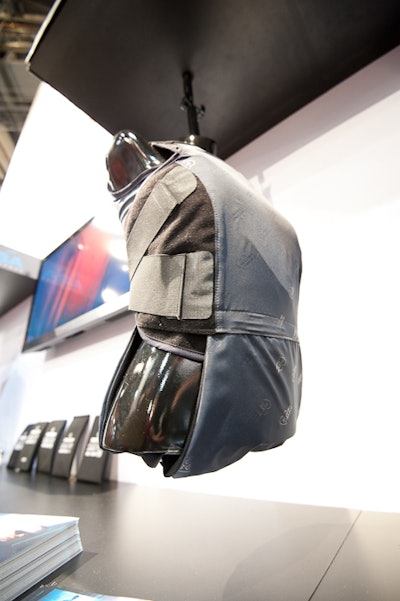 Safariland has teamed with four of the world's best developers of ballistic materials and ballistic fabrics to create the Summit line of Second Chance branded concealable body armor.
Ed Hinchey, body armor technical specialist with Safariland, says the company set out with the goal of creating the best combination of comfort and performance. Then it assembled a team to achieve that goal. The new Summit armor was produced from materials and fabrics supplied by Barrday, Honeywell, Teijin, and Textech. The armor was engineered and designed by Al Price of U.S. Ballistic Engineering.
The result according to Hinchey is armor that is flexible, lighter, and more comfortable that offers better protection than existing armor with the same certifications and weight.
Discussing Summit on the floor of the SHOT Show in Las Vegas this morning, Hinchey said comfort was the essential goal for the armor. "You can provide officers with the most protective armor in the world, but if it's not comfortable it's no good. If they're not wearing the armor, then it can't save them.
At presstime NIJ certification was pending and expected very soon, and the armor had passed NIJ06 testing by an independent lab. Once the Summit models receive full NIJ06 certification, they will be available in NIJ Level II and Level IIIA.