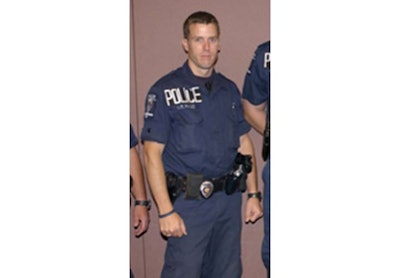 According to the Charlotte-Mecklenburg Police Department, Officer Shane Page sustained injuries in a shooting while serving a warrant on a fugitive in nearby York County, S.C., on Tuesday morning, reports WBTV.
Charlotte-Mecklenburg Police officials say Page was trying to serve a warrant on 31-year-old James William Lewis as part of the Department's Violent Criminals Apprehension Team.
While officers were inside the residence searching for Lewis, there was an exchange of gunfire between Lewis and officers, CMPD officials told WBTV.
Officer Page sustained serious injuries but is in stable condition, officials told WBTV. He was rushed to Carolinas Medical Center, in Charlotte, with injuries to his pelvis. Chief Rodney Monroe says he's expected to make a full recovery.