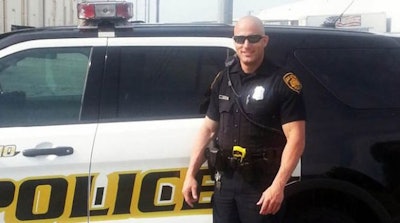 Blue police helicopters flew in formation just above the treetops at Mission Burial Park Saturday, over the crowd gathered there for San Antonio Officer Robert Deckard's funeral, the San Antonio Express-News reports.

Deckard, who was killed in pursuit of robbery suspects last month, was buried just after 2 p.m.

Minutes before, Chief William McManus instructed a dispatch officer to announce that Deckard's badge number, 0582, would be retired. San Antonio police officers received the message over their department radios.

Deckard was shot during a dangerous, high-speed pursuit of two armed robbery suspects on Dec. 8 and died 13 days later. His funeral Saturday morning at Cornerstone Church drew thousands of fellow officers from across the country.