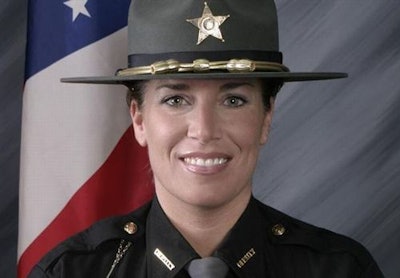 Three years after Clark County (Ohio) Deputy Sheriff Suzanne Hopper was ambushed and killed by a deranged man, a new rule went into effect Wednesday requiring courts to notify police about violent offenders with a mental illness, the Columbus Dispatch.
The Ohio Supreme Court has devised a new document — Form 95 — that judges must fill out and submit to police for entry into a national crime database when a court orders a person convicted of a violent offense to be evaluated or treated for mental illness, or when a court approves a conditional release of a person found not guilty by reason of insanity or found incompetent to stand trial.
The database, accessible only by law-enforcement agencies, is intended to inform police officers about suspects who have a history of violence and mental illness. It is not retroactive and will include only the names of those entered beginning today.
"Having that information is power," Clark County Sheriff Gene Kelly said. "It allows us to more properly diagnose a situation."
Reached yesterday, Kelly said he was thinking about Hopper, the mother of two, and that " ungodly, hellacious" New Year's Day in 2011 when she was shot by Michael Ferryman, 57, a resident at the Enon Beach Mobile Home Park near the village of Enon in Clark County.
Hopper, 40, was photographing evidence after being called to the campground to investigate a report of shots being fired. She did not know that Ferryman had fired the shots and was aiming his gun at her from inside his trailer 5 feet away. And she did not know that he had attacked deputies previously in Morgan County and was declared criminally insane in 2002.