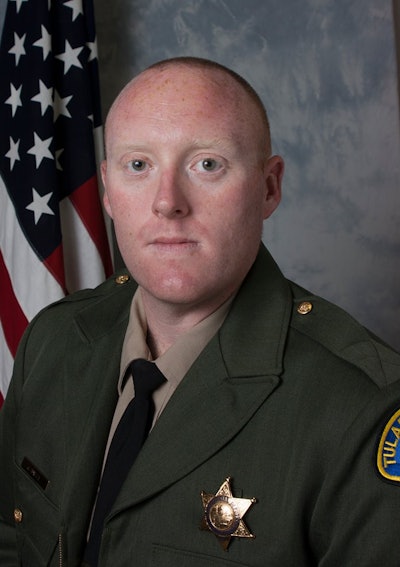 A Tulare County (Calif.) Sheriff's deputy was killed early Tuesday in a single-vehicle crash while he was transporting prisoners, the department reported.
Correctional Deputy Jeremy Meyst, 31, of Visalia died of injuries received when he was ejected from an inmate transportation van on Road 204 south of Highway 198 near the Friant Kern Canal, spokeswoman Chris Douglass told the Fresno Bee. Two inmates in the van sustained minor injuries.
Meyst, a native of Visalia, is survived by his wife and children, the department said. He was a 2001 graduate of Mount Whitney High School and joined the department in 2004 as a detention services officer. In 2006, he was promoted to correctional deputy.