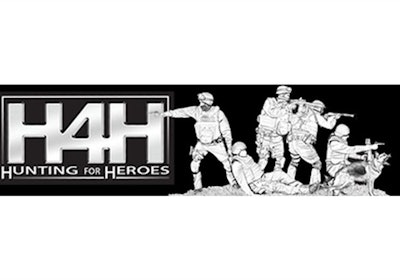 Today, ESS (Eye Safety Systems, Inc.) is pleased to announce its partnership with Hunting for Heroes. Hunting for Heroes is a national 501 c3 nonprofit dedicated to serving disabled law enforcement officers injured in the line of duty. It is an all-volunteer organization, founded and operated by active duty law enforcement officers. The organization provides all-expenses paid therapeutic retreats to the hero, their spouses, and their children. Due to the life-changing impact these injuries have on the hero and their entire family Hunting for Heroes creates programs to provide support to the family unit as a whole. At the core of Hunting For Heroes' therapy are dove hunting, turkey shoots and other hunting events.
"Hunting for Heroes is honored to have ESS as a loyal partner. At our events we encourage our heroes to overcome their disability and start adapting to their 'new normal.' Our heroes leave our events with a renewed sense of confidence to overcome their disability and take back their lives. Our partnership with ESS will ensure they are protected as they continue down the long road to recovery," said Chris Allen, President of Hunting for Heroes.
With the complete line of ESS eyewear engineered to meet or exceed the most stringent U.S. Military and ANSI Z87.1-2010 ballistic requirements, it only made sense for ESS to provide free protective eyewear for those heroes that need it. As part of the partnership, every hero that participates in one of the hunting camps will receive a pair of ESS Crossbow eyeshields.
"Hunting for Heroes is a unique organization with an extremely important mission that matches ours," said Michael Graham, law enforcement category manager.