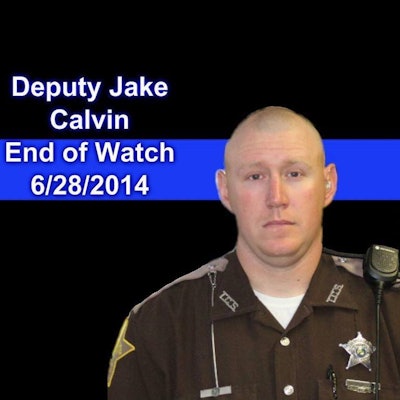 An on-duty Tipton County, Indiana, Sheriff's Deputy died in a crash Saturday night.
Indiana State Police have identified the officer as 31-year-old Jacob D. Calvin, of Kempton, Ind., reports Fox 59. Deputy Calvin was a two and a half year veteran of the Tipton County Sheriff's Department.
ISP says Deputy Calvin was driving at a high rate of speed with his emergency lights and sirens on, northbound on Tipton County Road 300 West, near County Road 300 South. He was headed to a personal injury crash scene, when he lost control of the car and left the roadway.
The 2011 Chevy Impala Calvin was driving flipped several times before coming to rest in a field about 100 yards from the road. He was thrown from the car.