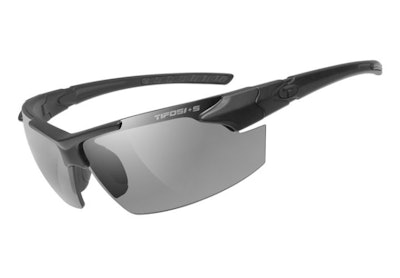 Tifosi Optics, Inc., a leader in sport optics for cycling, running, and golf, has launched a brand new website, tifositactical.com, to showcase its new line of eyewear designed for Law Enforcement and Shooting Sports.
"Our new website is dedicated to those who work in public safety and shooting sports enthusiasts," stated Erin Dahlquist, Tifosi Optics' marketing director. "We now have a site that focuses on our line of tactical eyewear, its features and benefits, and where to purchase them."
The new website joins Tifosi Optics' corporate site, tifosioptics.com, which showcases the cycling, running, golf, and Rx collections. The sites include links to one another. Tifositactical.com focuses on the tactical collection, including technical information, where to buy, lens changing instructions, small parts information, and more.
The Tifosi Tactical collection is available in a single lens option or an interchangeable option with 3 lenses. All meet or exceed ANSI Z87.1 safety standards for:
Impact, both the frame and the lenses
Optical Clarity
Frames are made from Grilamid TR-90NZZ, which has a very high degree of impact strength, and lenses are manufactured with a shatterproof polycarbonate material to meet Z87.1 safety standards. The lenses included with the interchangeable model include:
Smoke, a multi-purpose lens that performs well in full sun conditions
HC Red, for increased contrast in sunny-to-cloudy conditions
Clear, for indoor, low light, and night time use
All three models in the Tactical Collection are available in non-reflective black matte frames and come with a protective zippered case, cleaning bag, and limited lifetime warranty against manufacturer defects. The interchangeable models retail for $69.95 and single lens models for $49.95.
Tifosi products are available at over 5,000 retail locations in 38 countries, as well as online at dozens of e-tailers. Tifosi Optics, Inc. was founded in 2003 and has become a leading manufacturer of technologically advanced, value-oriented sports eyewear.