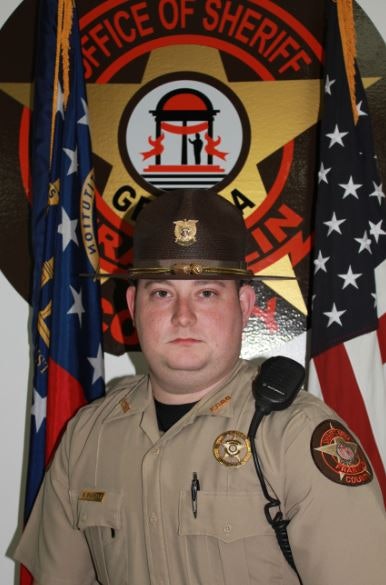 An on-duty Franklin County, Ga., sheriff's deputy was killed in a wreck late Wednesday, according to the Georgia State Patrol.
The crash occurred around 9 p.m. as Deputy Cruz Thomas was driving northbound on I-85, attempting to catch up to a traffic violator, a spokesman for the GSP said early this morning.
"An unknown tractor-trailer attempted to change lanes, causing the patrol car to travel into the grass median," GSP said in a statement to the Atlanta Journal-Constitution. "The driver, Deputy Cruz Thomas, lost control of the vehicle, traveled across both northbound lanes of I-85 and began to overturn. The vehicle then hit several trees."
Cruz Thomas was the son of Franklin County Sheriff Steve Thomas.