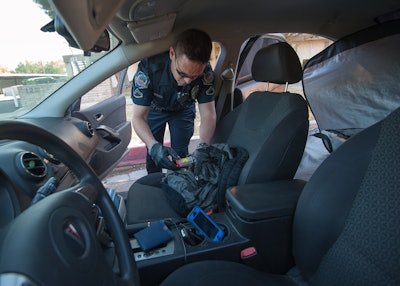 The Pennsylvania state Supreme Court ruled last week that police are allowed to search vehicles without a warrant. The state General Assembly, meanwhile, is moving forward with a bill that would give cops the authority to arrest people caught with "secret compartments" in their vehicles, even if there is nothing illegal in those suspicious containers.
Philly.com is reporting this will give greater authority to police and prosecutors but less privacy for Pennsylvania drivers.
The split-decision from the Supreme Court allows police to conduct searches of cars based only on probable cause — that is, as long as the officers conducting the search have a reason to believe there are illegal goods or evidence of a crime hidden inside the vehicle.
Related: Consent Searches