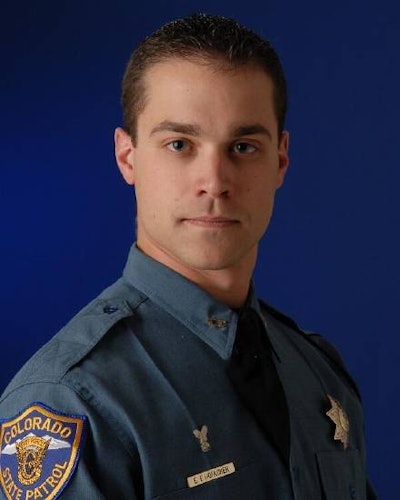 A Colorado State Patrol trooper who was shot while helping a motorist Thursday was awake and in "good spirits" Friday morning.
According to a Facebook post, Trooper Eugene Hofacker, will need additional surgery.
Hofacker and another trooper were traveling to a training when they stopped to help a motorist on the side of the road Thursday morning. As Hofacker approached the car, the driver shot him.
Hofacker's partner returned fire, killing the driver.
The Department of Corrections said the shooter was Thomas Ornelas.
Family members of Ornelas told FOX31 Denver he has a long and violent criminal history.
Hofacker is a six-year veteran of the Patrol and is based in Vail. He has a girlfriend who was with him in the hospital, CSP spokesman Scott Hernandez said.
At the time of the shooting Ornelas was free on a $75,000 bond in an attempted second-degree murder case.