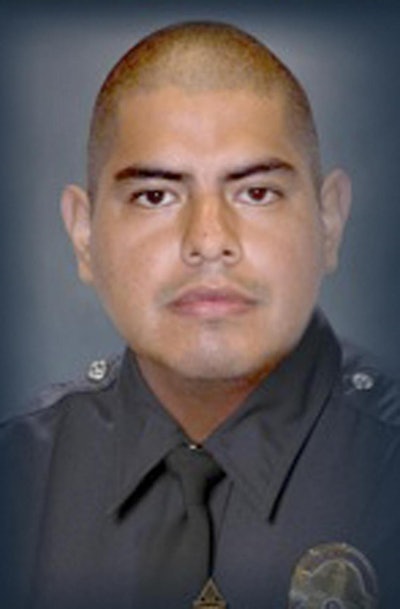 It was 3:45 a.m. last Saturday and two LAPD officers were in pursuit of a Camaro speeding down Anaheim Street in Harbor City.
At one point, the Camaro made a sharp U-turn. The police cruiser did the same. And that's when it was broadsided by a Chevy Tahoe that had been following the police car.
LAPD investigators on Thursday said the crash was no accident. Chief Charlie Beck said the driver of that SUV was a friend of the man being pursued. He intentionally rammed the SUV into the patrol cruiser to help that friend, Beck said.
Officer Roberto Sanchez, 32, died later at a hospital. His partner, Officer Richard Medina, suffered a broken jaw.
The 20-year-old driver, Mynor Varela, has been charged with murder. He pleaded not guilty, the Los Angeles Times reports.
Related:
LAPD Mourns a 3rd Officer Death in 2 Months
Driver Pleads Not Guilty to Killing LAPD Officer in Hit-And-Run