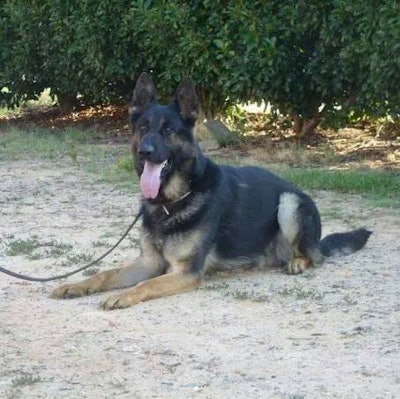 A Worcester County (Md.) Sheriff's Office K-9 has died in the line of duty.
The dog, named Ike, was struck by a car at about 10 p.m. Saturday near the intersection of Race Track Road and Route 50, the agency's spokesman, Lt. Edward Schreier, told DelMarVaNow.com.
His handler, Cpl. Chris Larmore, had pulled over a vehicle, leaving the dog in the parked police car. Ike became "alerted" to something outside the car and jumped out of the window into traffic, Schreier said.
The driver "did everything they could" to avoid the collision and stayed on the scene afterward, the agency said in a statement.