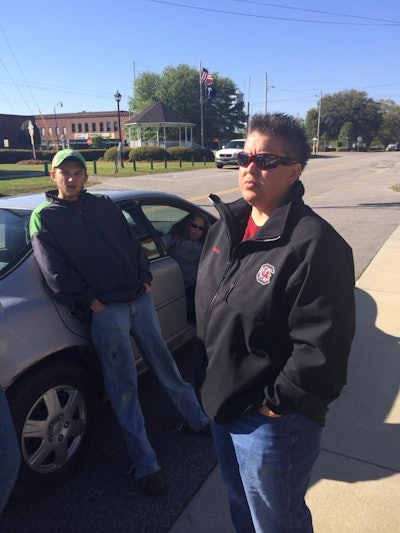 The Latta, S.C., Town Council voted last week to stop Mayor Earl Bullard from hiring a new police chief to replace the community's beloved former chief he recently fired. Chief Crystal Moore claims she was fired for being a lesbian. Bullard says Moore's sexual orientation was not a factor in the firing.
Despite the vote, the mayor is proceeding with a search for a new chief.
Councilman Jarett Taylor told SC Now that the council's vote this week was to stop any hiring of a new chief for at least 60 days, which falls after the June 24 referendum in which voters will decide whether to change the town's form of government from strong mayor-weak council to strong council-weak mayor. Taylor and other members of council said the change would allow them to reverse Bullard's firing of Moore and reinstate her.
But even if Bullard did fire Moore because of her sexual orientation, he'd legally be within his rights. In 29 states, including South Carolina, it is legal for employers to fire workers based on their sexual orientation.
Moore has filed a grievance with the town, and she said she will continue to fight for her job.
The Huffington Post reports that last Wednesday dozens of residents picketed outside of town hall calling for Moore's job to be reinstated; Moore came by too, to thank them. Others in the town, which has a population of just over 1,400, held a prayer virgil for Moore who has served Latta for more than 20 years.