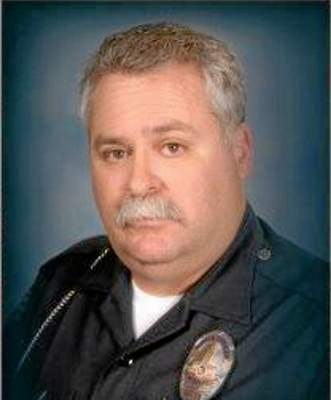 A Los Angeles motorcycle officer, who was struck this past weekend in Sun Valley by a driver allegedly under the influence of drugs, has died, department officials said Wednesday.
Officer Christopher Cortijo was a 26-year police veteran who was assigned to DUI enforcement, the Los Angeles Daily News reports. He was gravely injured and went into a coma after a Chevy Blazer slammed into his motorcycle, which was stopped at a red light at Lankershim Boulevard and Saticoy Street, around 5:30 p.m. Saturday.
The driver, a Pacoima woman whose license had expired years ago, was arrested on suspicion of driving under the influence of drugs. After several days in the Intensive Care Unit at Providence Holy Cross Medical Center, with officers or family at his bedside around the clock, Cortijo was taken off his ventilator on Wednesday, officials said.
"Officer Cortijo was a cop's cop, and a true gentlemen. A finer police
officer you will never meet," said retired LAPD Captain (and POLICE Advisory
Board member) Greg Meyer, who was Cortijo's captain for five years, and who responded to the hospital and collision scene on the night of the tragedy.
"That Chris was taken from his personal family and his police family because
of a (suspected) DUI-drugs driver is extra-painful, because Chris devoted his career as a motorcycle officer to arresting literally thousands of DUI drivers. The driver in this case will likely face a murder charge because of her past
drug and driving history. That will not bring Chris back to us, but it is a
case I shall follow closely," Meyer added.