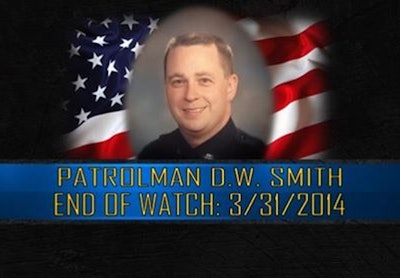 Officer David Smith had just started his Monday patrol shift, when at 7:03 a.m., he was dispatched to a disturbance at Southern Tier Imaging on Harrison Street, reports pressconects.com.
Within three minutes, there was a second 911 call of shots fired.
In that time, Smith had pulled up on the scene when he was approached from behind by a man running and yelling with his arms in the air, leaving Southern Tier Imaging. He then reached into Smith's vehicle and wrestled away the officer's .40 caliber duty weapon in a struggle.
Outside the building near the UHS Wilson Medical Center campus, 43-year-old Smith was fatally shot twice with his own duty weapon. He was pronounced dead within an hour.