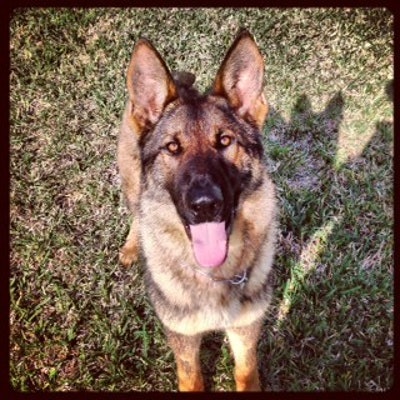 A St. Johns County (Fla.) Sheriff's Office K-9 died early Tuesday morning and investigators believe a suspect they were searching for may have drowned him.
Deputies responded to a home on Twin Aspen Circle around 3:20 a.m. in reference to a disturbance. The suspect, Brandon Allison, 26, fled before deputies arrived, according to SJCSO. Deputies told News4Jax that Allison was also wanted on a felony arrest warrant from April for selling cocaine.
Deputy Farrah Ashe and her K-9, named Baron, were tracking Allison when she heard Baron engage with a man in the woods and when she arrived, she found the dog unresponsive in water and the suspect gone.
Life-saving measures were given to Baron, who was then transported to a veterinary hospital where he died.

Officers scoured a wooded area off State Road 207 near Wildwood Drive on Monday, searching for Allison. Deputies were seen taking two other K-9s out of a truck to help in the search, which had been going on for hours and included helicopters.