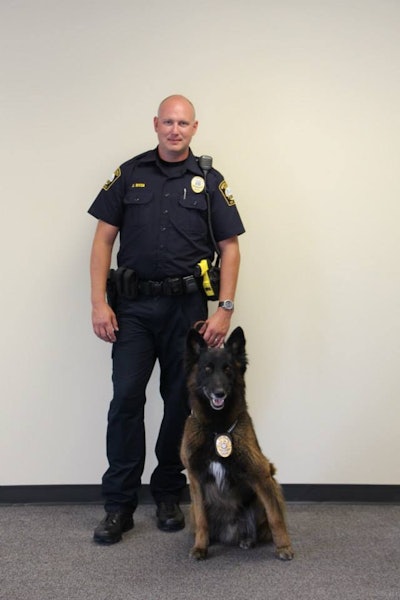 A Brookhaven, Ga., police officer was rushed to the hospital after a swarm of yellow jackets attacked him during a chase Wednesday.
The officer and his K-9 pursued a suspect on foot into a wooded area and stepped into a yellow jacket nest. "They were immediately covered by hundreds, if not thousands of yellow jackets," said Brookhaven Police Maj. Brandon Gurley.
Officials told WSB TV the officer, identified as John Ritch, suffered about 100 stings and suffered a severe allergic reaction.
The reaction was so bad that Ritch's fellow officers decided they couldn't wait for an ambulance and drove him to Grady Memorial Hospital in a police car. That decision prevented the officer from getting any worse.
"He's in stable condition and he's continuing to improve and the doctors here are just monitoring him and observing his status," Gurley said. Police say Ritch remained in the hospital as of noon Thursday but is expected to be released later in the day.
The K-9 named Grizz was treated for stings by a vet and released.