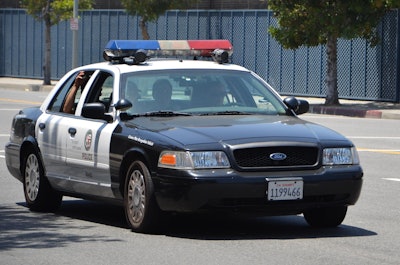 More than two weeks after the police shooting of a mentally ill man in South Los Angeles, LAPD officials on Thursday released the names of the two officers involved in the deadly incident.
The department identified the officers who shot Ezell Ford Jr. on Aug. 11 as Sharlton Wampler and Antonio Villegas, who are assigned to the Newton Division gang enforcement detail, reports The Los Angeles Times.
The decision to release the names came after criticism from South L.A. residents and others who said soon after the shooting that the department should publicly identify the officers. LAPD officials, including Chief Charlie Beck, promised to release the names but said investigators had to first determine whether any credible threats had been made to the officers' safety.
The California Supreme Court recently ruled that police departments must generally provide the names of officers involved in shootings unless they can demonstrate there are credible threats to the officers' safety.
"In this particular case, it was necessary to investigate evidence brought to the department's attention regarding potential threats to the safety of the officers and ensure that measures were taken to mitigate those threats," the LAPD said in the statement naming the officers on Thursday.