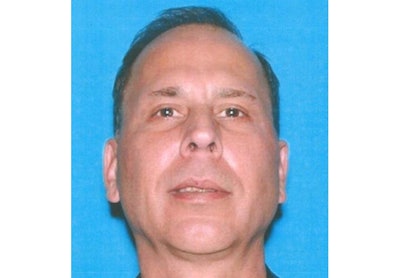 The Los Angeles City Council on Wednesday approved a $5-million settlement with the family of an unarmed National Guard veteran killed on live television in a barrage of gunfire at the end of a wild police pursuit last year in downtown L.A.
The proposed payout is the largest settlement the city has made in a fatal police shooting case in at least a decade and comes after Los Angeles Police Chief Charlie Beck raised concerns about the officers' tactics, the Los Angeles Times reports.
Brian Newt Beaird, 51, led police on a dangerous pursuit around southeast L.A. and downtown L.A. on the night of Dec. 13, weaving in and out of traffic in his Corvette at a high rate of speed. He was shot after he crashed into another vehicle in downtown L.A. and staggered out of the sports car.