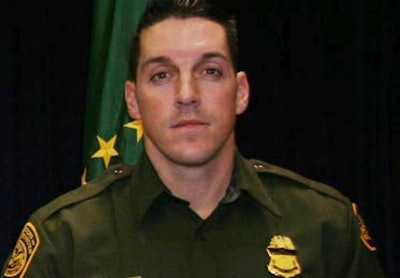 A Mexican man accused of assembling the crew of drug robbers who killed a U.S. Border Patrol agent in a 2010 shootout in Arizona was indicted this week, the seventh person to be charged in the case, reports the L.A. Times.
Rosario Rafael Burboa-Alvarez, 30, faces federal charges of first-degree murder, second-degree murder, robbery and attempted robbery after a Tucson grand jury indicted him Wednesday in connection with the death of Border Patrol Agent Brian Terry.
Burboa-Alvarez was still in custody on a previous conviction when the Tucson grand jury handed down its indictment this week. The indictment says he had assembled a crew of men to cross into the U.S. to rob traffickers moving drugs through the Arizona desert.