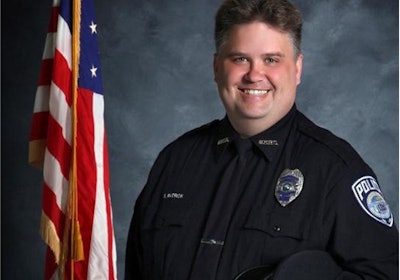 Police officer Scott Patrick devoted his career to protecting the people of Mendota Heights, Minn. Now, in the aftermath of his shooting death last week, law enforcement officials are asking the public to pay its respects by lining a nearly 8-mile-long funeral procession route Wednesday.
"The family will want to see you out there," Doug Neville of the state Department of Public Safety told the StarTribune on Monday. "It means a lot."
Patrick was shot and killed during a traffic stop in West St. Paul around noon last Wednesday.
Officials expect 3,000 to 5,000 mourners — family, friends and law enforcement officers from across Minnesota — to attend Patrick's funeral at St. Stephen's Lutheran Church in West St. Paul.
Problem is, the church sanctuary holds only 350.
Despite that logistical challenge, officials with the Law Enforcement Memorial Association (LEMA) and the state Department of Public Safety on Monday made plans to accommodate police and sheriff's departments and state troopers by erecting tents and installing two massive LED television "walls" outside the church.