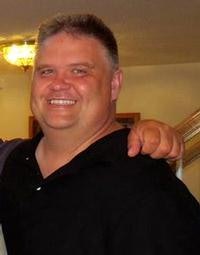 Officer Scott Patrick of the Mendota Heights (Minn.) Police Department was shot and killed during a traffic stop in West St. Paul around noon Wednesday, reports KSTP-TV.
Patrick was 47 years old and leaves behind a wife and two teenage children. He had been a police officer with Mendota Heights since 1995, according to Chief Mike Aschenbrener.
Officer Patrick was shot in the head. He was transported to Region's Hospital, where he later died. Witnesses said they heard three gunshots in the quiet neighborhood.
Authorities are looking for Brian Fitch Senior, 39. Multiple agencies are involved in the search and investigation.