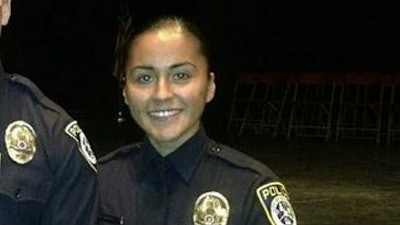 An Escondido (Calif.) PD officer was shot and killed by her husband at their Murrieta home in San Diego County, which he torched Wednesday night after stashing her body in a storage locker, Murrieta authorities said Thursday, reports the San Diego Union-Tribune.
Police arrested Freddy Perez-Rodas, 27, on charges of murder, arson and child endangerment in connection with the death of Laura Perez, 25.
Their 4-year-old daughter was not hurt and is with other family members, police said.
Murrieta police Lt. Tony Conrad said detectives believe Perez-Rodas shot his wife in the chest during a domestic violence incident sometime during the day. Next, he is suspected of taking her body to a Moreno Valley storage locker, then returning home to start the fire.