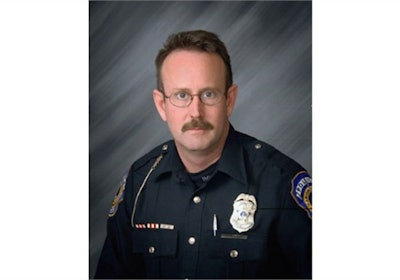 The man accused of killing Indianapolis Metropolitan Police Department Officer Perry Renn pleaded not guilty in his first court appearance Tuesday, reports WTHR.
Major Davis, Jr. was taken into Marion Superior Court 2 Tuesday in a wheelchair and handcuffs. Marion County Superior Court Judge Grant Hawkins entered the preliminary not-guilty plea for Davis, who has been charged with murder.
The 25-year-old was discharged from the hospital Friday after recovering from gunshot wounds he suffered during the the July 5 gun battle with Renn and another officer.
Investigators say Davis used a high-powered rifle that penetrated Renn's protective vest.
Related: