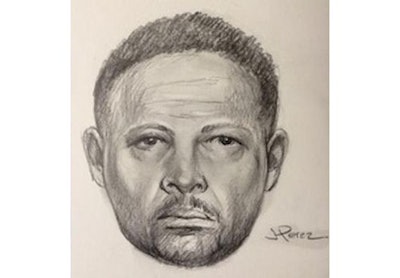 Police have released a sketch of the suspect in an attack on an off-duty NYPD detective on a subway platform, reports WABC-TV.
Investigators say he punched the officer at about 6:30 p.m. Saturday at the 6 train station at 23rd Street and Park Avenue South in Manhattan.
The 29-year-old six-year NYPD veteran hit his head on the platform and had to be put into a medically induced coma because of bleeding on the brain, but he is now in stable condition.
The suspect is described as a Black male, early 40s, approximately 5'9", and 200 lbs. He is described as wearing a white T-shirt and blue jeans.