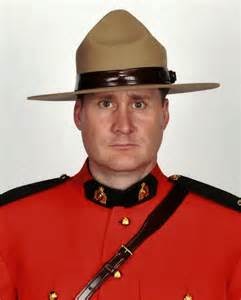 Constable David Wynn of the Royal Canadian Mounted Police has died from a gunshot wound sustained five days ago while investigating a stolen vehicle in St. Albert, Alberta.
The Officer Down Memorial Page reports Wynn and an unarmed auxiliary constable responded to the Apex Casino at approximately 3:00 am. The two officers had just reviewed video of the theft and were leaving the casino when they encountered the suspect.
The two officers attempted to arrest the suspect, but he broke away from them. drew a concealed handgun, and opened fire. Constable Wynn was hit in the head and the auxiliary constable in the torso. The man fled the scene and committed suicide in a nearby vacant house.
CBC reports Prime Minister Stephen Harper issued a statement after learning of Wynn's death.
"On behalf of all Canadians, Laureen and I offer our deepest condolences to the family, friends and colleagues of RCMP Const. David Wynn who died in the line of duty after being shot in St. Albert, Alberta," he said.
"Our thoughts and prayers are also with Auxiliary Constable Derek Bond who was seriously injured in the attack. We wish him a full and speedy recovery."