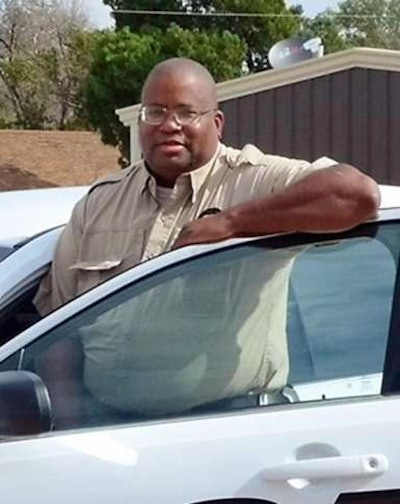 The homeowner who nearly killed a Sentinel, Okla., police chief during a swatting incident raid won't face charges since officers entered the house on a false report.
Chief Louis Ross borrowed a bullet-proof vest from a Washita County Sheriff's Office deputy only minutes before kicking down the front door of a suspected bomb threat hoaxer, the New York Daily News reports.
The last thing Ross remembers from 6 a.m. Thursday raid is identifying himself as a law officer.
Bullets then ripped out of Dallas Horton's firearm, striking Ross' vest-protected chest three times. A fourth bullet struck Ross' arm.
"Had he not put that vest on, I would not be here at the doctor with my husband today," his wife, Mary Ross told KOGO TV. "And I praise God for that."
The bullet to Louis Ross' arm went clean through. He and his family came to an Oklahoma City orthopedic specialist Friday to determine the best way to heal.
"Luckily, because it was a small caliber weapon, they didn't have to go in to do any type of surgery, to do any clean out," Mary Ross said. "So they're going to just continue to monitor it. He's going to have to go through physical therapy."
On Friday, the Oklahoma State Bureau of Investigation determined the call threatening to blow up the school did not come from the Horton home.