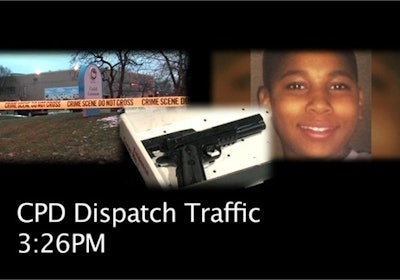 The investigation of a Cleveland police officer's deadly shooting of a 12-year-old boy carrying a pellet gun will be overseen by a county sheriff's office.
Cleveland's mayor said Friday the city is handing off the probe to the Cuyahoga County sheriff to make sure the investigation is transparent, the Associated Press reports.
Tamir Rice had an airsoft gun that shoots nonlethal plastic pellets when a rookie officer shot him Nov. 22 at a Cleveland playground.