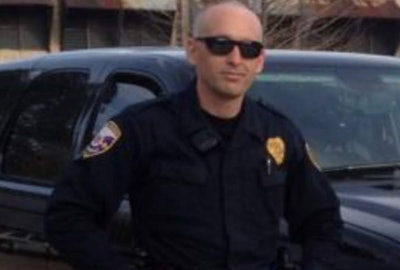 Denham Springs, La., police announced through social media that Officer James Foster died around 3:30 p.m. Tuesday afternoon at Our Lady of the Lake Hospital as a result of injuries sustained in a motorcycle wreck while he was on duty Monday, reports the Advocate.
Foster, 39, was responding to a wreck in Baton Rouge along with two patrol cars with lights and sirens activated when a car pulled in front of him and he was thrown from his motorcycle, investigators said.
The driver of the vehicle who turned in front of him was cited with failure to yield, reports ODMP.org.