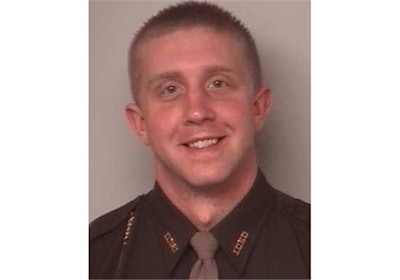 Deputy Grant Whitaker was killed in a crash Sunday. The investigation into the death of the 25-year-old Ingham County (Mich.) Sheriff's Office deputy is still in the beginning stages, the lead investigator on the case said Monday, reports Michigan Live.
Whitaker was killed in a crash about 2:11 a.m. Sunday on Dexter Trail about a mile east of M-52 near Stockbridge, according to the Ingham County Sheriff's Office. Whitaker was in the process of chasing a vehicle east when his car left the roadway and struck a tree.
Michigan State Police Detective Sgt. Kyle McPhee said Monday investigators are still working on the logistics of the investigation. The Michigan State Police responded to the scene and are in charge of the investigation.
According to a report in the Lansing State Journal, Whitaker was chasing a white sports utility vehicle that fled when a deputy tried to stop it for a traffic violation. Neither the vehicle nor its driver has been located yet, according to the sheriff's office.