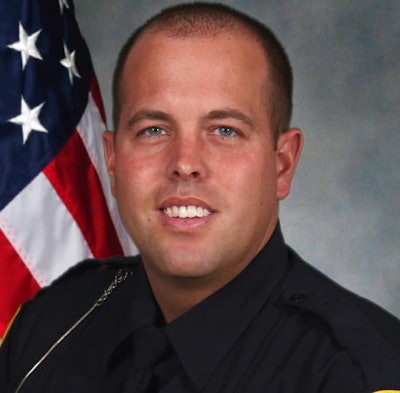 The first time Kenan Ivery walked into Papa Don's Pub late Saturday night, police said he was unruly. When he came in a second time, he pulled out a gun and eventually shot five people, killing one off-duty Akron police officer, wounding another, and seriously injuring three customers, police said.
Justin Winebrenner, 32, died after he was shot in the torso trying to escort Ivery from the bar about 2 a.m. Sunday, Akron police Chief James Nice said at an afternoon press conference.
Winebrenner went to a fundraiser earlier that evening. He made a brief pit stop before going to Papa Don's Pub, Nice said.
Ivery, 35, also went to the fundraiser, but Nice said investigators do not believe Ivery followed Winebrenner to the bar. Nice declined to provide details about the fundraiser or elaborate on the extent to which the men knew one another.
Toward the end of the night, Nice said Ivery, 35, came into the Papa Don's and was being unruly. The bar's management asked Ivery to leave, and he did. But he returned a short time later and drew a gun.
Cleveland.com reports Winebrenner and his fiancee, whose family owns the restaurant, were planning their wedding together before the shooting. Winebrenner also leaves a 4-year-old daughter, who is shown beaming at his side in several Facebook posts.